Spring is approaching and, like a virus that comes around each year at this time, I've once again the longing to wear lighter, flow-y, floral printed things. So, to get you pumped about Spring and to hopefully get a bit of this girl-y, frill-y mess out of my system, I'll be posting a few of my favorite Spring-y inspirations and clothing items! I'll try to refrain from speaking too much about why I love these things and just let the photos speak for themselves...
This
dress is stunning-- the colors!!
I'm loving 70s styles and it's only $11.50. O_O
Reminds me of the jewelry I had when I was little, only just a little more sophisticated!
Floral half hat-- been wanting one ever since seeing this photo of
Hannah Metz
.
Alas, I have not found one to compare with this peach-y beaut...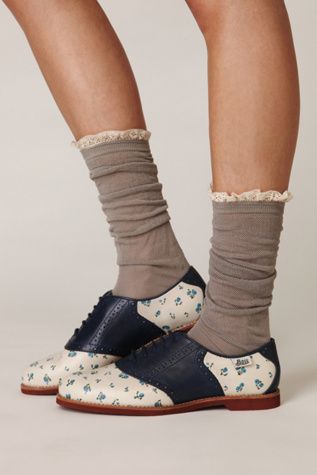 Short hair... I'm always wanting to cut my hair around Spring.
I usually give in to this temptation. We'll see how it goes this year.
These pants from
Madewell
's Spring '11 collection-- perfect!
This blouse by Kelsey Genna! Loving white clothing--especially airy blouses with interesting collars.
Mink Pink
Gypsy Rose Peach Blouse. Cannot resist the peach.
Sailor Dresses! Not sure why, but for the last couple of Spring's I've found myself wanting a sailor dress and I've yet to find one I like well enough. I'm very picky about them, but this one is just right. Unfortunately, it has sold. Sold by
Kitten Paws Vintage
, but I'm still posting it for inspiration (they're also a fantastic vintage shop)!
-Amanda